We are supported by our readers. If you make a purchase, we may earn a small commission at no extra cost to you. Learn More.
Have you seen that not all chairs are comfortable for professionally managing office tasks?
Only ergonomic chairs got this skill to provide comfortable sitting seamlessly and better orientation for users to adjust whichever point they want to tight or loose.
But the sitting discomfortness when you're required to operate for multiple hours a day can impart serious health problems you just cannot afford.
It's often linked with bad sitting posture and body angles, which can stretch muscles hardly and lead to severe stiffness.
(So imagine if your neck and shoulder get cramps? Nothing can be worse than that!)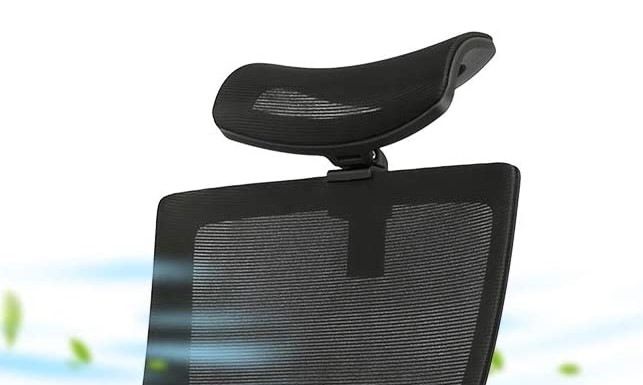 You'll see in stock, there're many ergonomic chairs designed in a way that back-slits are padded and have no separate headrests.
Probably, many of us have experienced that absence of headrest is not OKAY for a 6-7 hours hectic working schedule and might cause discomforts and muscle cramps.
You will be losing your motivation and focus on work when finding no suitable support for your head.
But don't get in a fluster, anymore!
Here's good news for all those whose office chairs have no headrest for supporting a better sitting style.
You can add yourself a detachable headrest to chairs (within minutes) and help to sustain cramp-less body posture, which is what we call "Ideal Posture."
But before we skip to learn how to add headrests to an office chair, let's first understand how headrests have covered us from harmful sitting side-effects, and ergonomic chairs without head-supportive are just not perfect for heavy-duty days!
How Important is Headrest to Add to Chairs?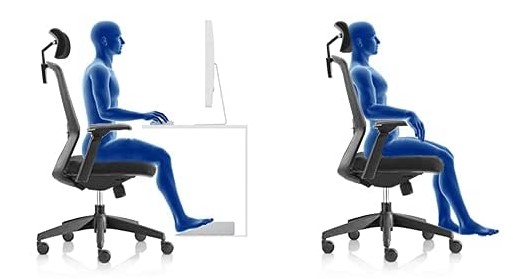 A short break from the computer and constant desk work is bliss in which you can lean back on your office chairs to rest the spine.
The erect position at 90-degree angle of spine is painful when you are bound to focused desk tasks.
This can be even throbbing for hip-joint, upper wings, neck bones, and overall back posture. Because, in routine chores, you're moving your spine and staying flexible with it.
Therefore, chairs with smashed, padded, and cushiony headrests are the perfect treatment for conducting long-term office tasks.
Your spine is not a thing to neglect. Hence, moving a chair in a circular motion and taking support by pushing the entire upper body weight on the headrest can enable you to beat overwhelming tiredness due to backbone single-state sustainability.
Moreover, placing arms near shoulders and straightening the legs while sitting when considered primary carriage for upper and lower limbs, stalking the head with paddy headrest adds five-star comfort to your sitting posture.
(Just don't forget to have the headrest!)
Medical Affairs of Headrest Absence:
The excellent site for a headrest in an office chair is for the headrest to be plainly over the backrest or lightly apart from the backrest, enabling you to rest your top.
Ignoring head position while sitting can make you feel heavy and jerky. The depression will start being put throughout spine length, making it least enjoyable when you're at your best pace to perform well.
Some medical complexities that improper headset can get from without-headrest office chairs are:
Lower back Spine's Herniated Disc Rupture
Herniated discs are cushion pads between spine bones that make them flexible, bendable, and moveable. The condition of sitting at 90 degrees angle of spine, without bending it down, can stiff these herniated discs. Hence, they tend to rupture in severe cases of prolonged but erect spine position sitting.
Spine Infection
You'll be thinking how sitting can cause infection?
So, when your head has no back support to equally stand with spine ideal posture, it tends to get irritated from around the collar bones and former bones of the backbone.
If it is neglected or not treated accordingly, this soreness by giving proper laying down rest for headset can lead to spine infection, making it swollen and extremely painful.
Pinched Nerve (cervical radiculopathy)
Cervical radiculopathy, generally termed as "pinched nerve," happens when a nerve in the collar line (near neck) is squeezed or stung where it branches apart from the spinal cord. This eventually begins a shock that spreads into the shoulder and/or arm and further causes muscle inclination and paralysis.
It shows how vibrant the disposition of the head can be while sitting.
You can't afford the harm of not accurately adjusting your head after hours' workout.
So, let's learn how to make an office chair posture-friendly and add a headset to without-headrest ergonomic chairs. Because, until things are not supportive, you won't convince your posture to stay healthy and effective!
Step-by-step Guide to Add Headrest to an Office Chair (Manual formulas)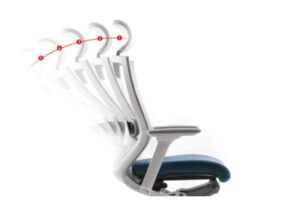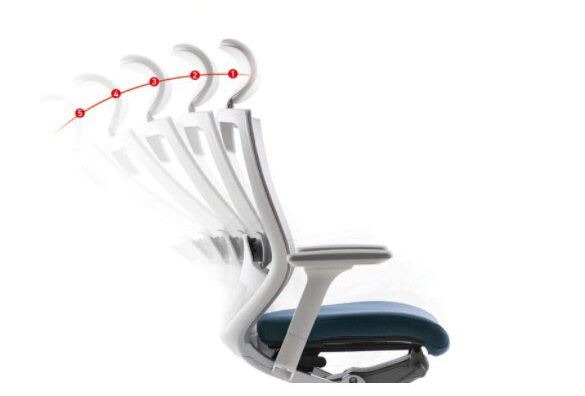 Usually, headsets of ergonomic office chairs have headrest installation options available. From where you can easily insert head support by cross-matching size and other requirements.
The other way you can add a headrest to office chairs is with the DIY method of filling Styrofoam and other paddy fillers into custom headsets.
So, let's dive into them one by one, following simple details.
Method#1: Buy and Install Headrest Near Nameplate Screw
This method is considered the easiest method for headrest addition to an office chair so far.
Within a couple of quick steps, you're all set to enjoy an updated, supportive, and comfortable version of your chair.
Firstly: Purchase a headset that is quite similar in standards to your office chair. It can be meshy, compact, paddy, and foamy in composition. (just go with relief!)
Secondly: Identify on the headset side the location of nameplate screws and remove them. You'll find inside two metal holes for headrest adjustment.
(In case, your chair doesn't have name plate screws; drill it and make holes manually, according to headrest stings)
Thirdly: Fix the headrest you selected by keeping desired height and correct position on priority. Screwed up again name plate screws with the help of a wrench, and there you go!
Method#2: Buy and Clip up Headrest
This method is not very popular due to the unfamiliarity of many people with metal clips for headrest insertion.
However, clipping up headrests could be more comfortable and satisfied as it joins the headrest above the back-take, with the help of metal clips in the middle.
So, what you've to do at all:
Firstly: Add clips made of metal and not other material after allocating the right position for the headset, and bend it away so that tabs are facing away from the backside.
Secondly: Move the clips down and create a bump of it to flexibly hold the headrest, then attach the headrest.
Thirdly: Make sure the height is okay and the position of headrest comes over the position of back-tack.
Lastly: Tighten the added clips from three sides (right, left, middle) to hold the headrest firmly. AND IT'S DONE! 
Method#3: DIY Headrest Addition to an Office Chair
So, this option requires no specific tagline to add headrests to office ergonomic chairs.
Even if it's an Accent or Dining chair, you can apply this technique for supporting a headrest option at the back.
To make it functional for office chair transformation:
Firstly: Choose two same size soft yet paddy cushions/pillows and stack them in a way that one covers the sitting backrest and second covers neck backrest.
Secondly: To provide firm support to the upper pillow to perform as a long-term neck side headrest, cut the Styrofoam in a form it holds the backside of backrest and knot a rope tightly around the Styrofoam base for better support.
Thirdly: Cut a piece of cloth or any fabric to cover both pillows and Styrofoam base which is stable due to rope knotting.
Lastly: Sit in the chair and push your head back to test whether this DIY technique is supportive enough or not.
Can I Again Detach Backrest from Chair?
YES! You can detach the headrest you just attached with the backrest of the ergonomic chair.
When the headset you fitted is hung by metal clips, or anything mentioned in the above three methods we described, if you don't know how to add a headrest to an office chair, just revise those methods, but in the opposite way.
Remove the headrest by screwing out the nameplates and clips.
Be careful if the tabs are still out of the clip holes.
Remove the clips and again place the nameplates to make it without-headrest chair.
Time to Wind Up!!
Office time is the time that compels you to perform more productively and at the best pace. It involves desk work, computer management, and even during fulfilling these jobs, you end up sitting on a chair for the whole day, and you don't know how time passed like a bird!
Well, when your sitting is your complete job time, then why not select the best ergonomic chair which cares about your health and wealth too?
Yes, ergonomic office chairs are a reliable choice among a queue of chairs you've in markets. But the compulsory issue delivered in this article points out the difference between ergonomic chairs without headrests and with headrests.
Without a headrest option installed in your chair, there could be multiple medical issues to turn severe if sitting erectly is prolonged.